Rapidly growing market needs and demands require businesses to stay updated with the social media marketing trends of 2023. Digital marketing has taken a giant leap due to its adaptation to forthcoming trends and evolving technology. Keeping pace with these changes is crucial for businesses to remain competitive in today's fast-paced market. Embracing digital marketing trends can provide companies with a strategic edge in reaching their target audience effectively.
A study conducted by researchers from researchandmarkets.com, concludes that the global social media market grew from $193.52 billion in 2022 to $231.1 billion in 2023 at a CAGR of 19.4%. They have further predicted that the social media market will grow to $434.87 billion in 2027 at a CAGR of 17.1%.
Now that we've covered the present value of social media marketing trends 2023, let's explore
Latest Social Media Marketing Trends 2023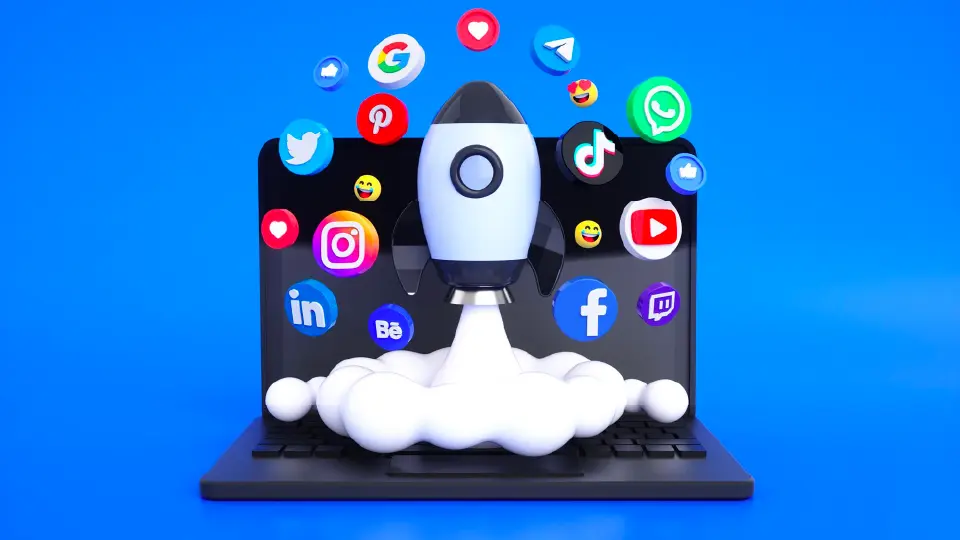 The top 5 social media marketing trends 2023 are
'Bite-sized' Content
Open-source AI tools
Vertical/ Portrait Videos
Influencer Marketing
Closed Captioning on Videos
Social Media Marketing Trend 2023 - 'Bite-sized' Content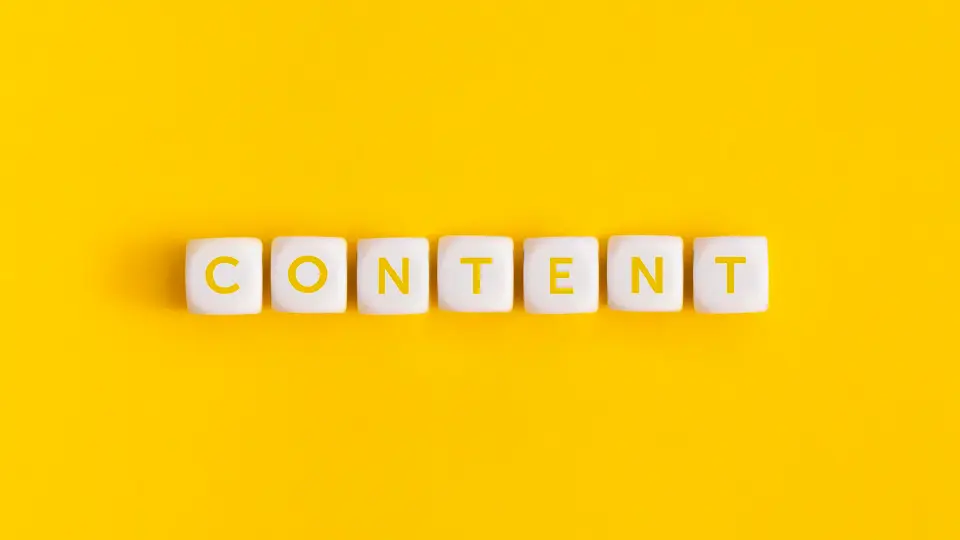 The attention span of viewers has only gotten shorter over the years. Vloggers, influencers, and digital marketers are now finding ways to create engaging content that lasts from 15 to 60 seconds at max. The success of platforms like Tiktok, Youtube Shorts, and Instagram Stories guarantees that this social media trend is here to stay a while longer. Businesses are now highly dependent on these platforms to make sales and create new customers.
Webmarketresearch.com published that the global content creation market was valued at USD 13.80 billion in 2022. As far as the forecast goes, the market value will reach USD 34.16 billion in 2030 at a CAGR of 12%.
Social Media Trends 2023: Open-source AI Tools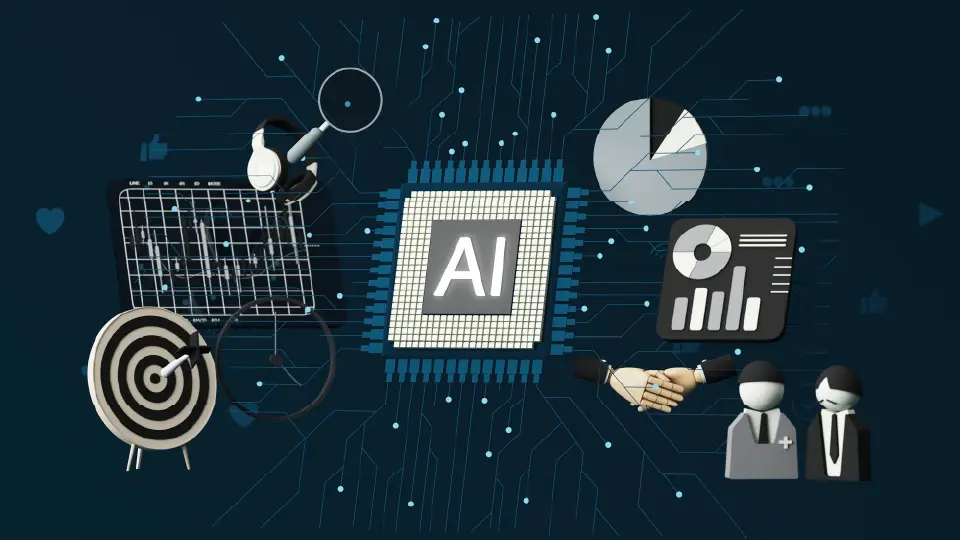 This digital marketing trend of 2023 has every content creator hooked to it. People are creating AI-generated content, images, and artwork. However, in the case of content creation, there is always a risk of plagiarism or misinformation generated. Generative AI Tools like ChatGPT, Bard, and Writesonic may generate long and short-form content, but that can hamper the SEO ranking on Google. It is better to use it for content structurization than for content creation.
According to an article published by Forbes,
14% of worker productivity increased using AI tools such as ChatGPT in one of the tech firms
97% of business owners confident that ChatGPT will benefit their business
1 in 3 businesses plan to use ChatGPT for website content creation
44% aim to generate content in multiple languages through ChatGPT
76% of consumers are concerned about the misinformation provided by AI tools
44% believe there is a vast difference between human-generated content and the one generated by chatbots
Latest Social Media Marketing Trends 2023: Vertical/Portrait Videos: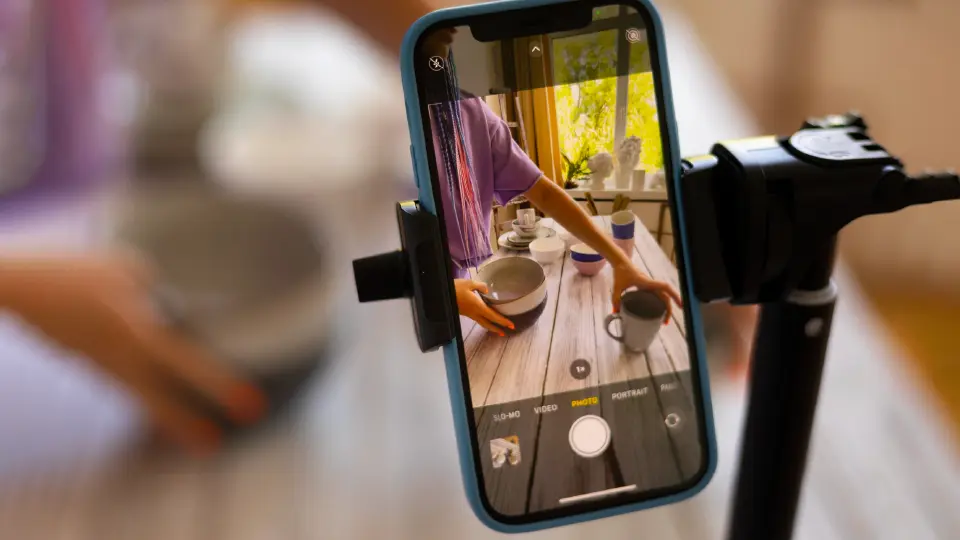 Even though people stream videos on YouTube and Netflix horizontally, a lot of them prefer watching reels and other short video content vertically. The reason is that they do not need to rotate their devices to adjust the video to fit the screen. This gives an advantage to businesses and influencers, as vertical videos catch the attention of viewers more quicker than horizontal ones. It is safe to conclude that this social media marketing trend is here to stay for a long time.
Stats provided by yansmedia.com state that:
Approximately 57% of videos created by users are captured in a vertical orientation using mobile devices.
Less than 30% of users rotate their mobiles sideways to see an ad
Only 14% of the 30% mentioned above watch the ad video completely
90% of vertical videos have a higher watch completion rate than horizontal ones
58% higher reach can be achieved with vertical branded video content
Latest Social Media Trends 2023: Influencer Marketing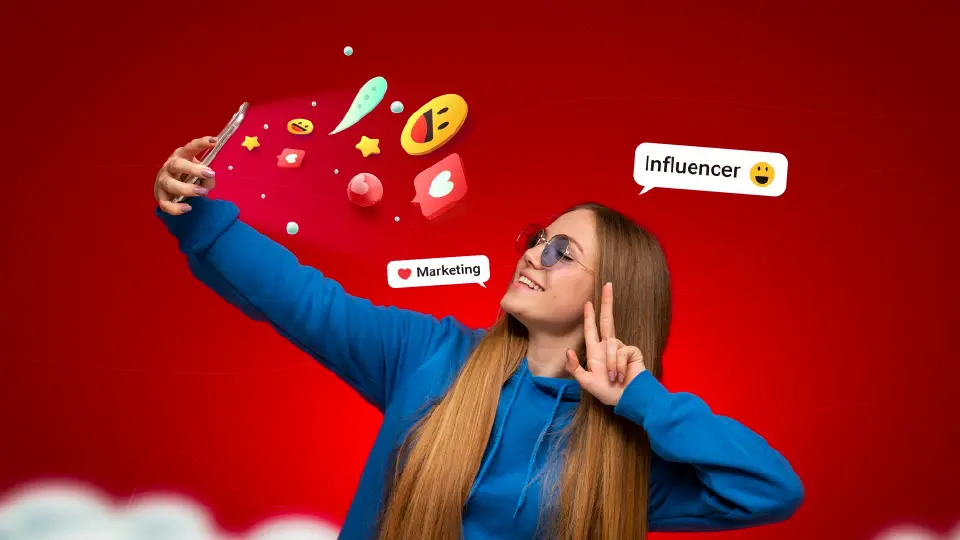 The influencer marketing trend has seen a rapid rise in the past two years and has become the second-highest trend globally. Businesses have been collaborating with influencers to boost their sales. To increase their brand identity, macro-influencers, and nano or micro-influencers have also been collaborating with each other to increase their content reach and engagement.
Influencer Marketing Trend Report 2023, published by HubSpot, asserts that
89% of influencer marketers intend to increase their investment in influencer marketing
17% of marketers intend to give influencer marketing a try
35% of businesses feel smaller creators are perceived as more trustworthy by their audiences
33% of Gen Zers bought products based on influencer recommendations by the end of 2022
Latest Digital Marketing Trends 2023 - Closed Captioning on Videos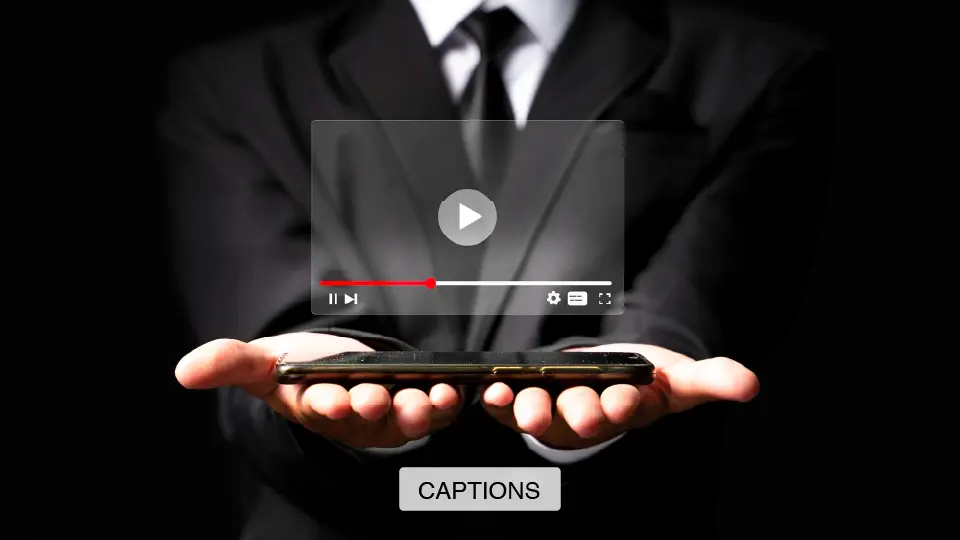 People have been watching videos or reels on mute, especially when they are in crowded places. According to Hootsuite's research, at least 85% of social videos are watched in silent mode. Furthermore, 80% of users complete watching a video if it has captions.
It has been predicted that video captions will be a major digital marketing trend for 2023 for three major reasons
Video captions would make it accessible for users watching on mute and for those who are hearing impaired
Higher chances of people watching videos until the end
Using keywords in video captions helps optimize videos for search.
Read More - Trending Social Media Algorithms of 2023
Conclusion -
The year 2023 is set to generate higher revenues and profits digitally by effortlessly attracting customers globally. Optimizing the latest digital marketing trends for 2023 in the form of 'Bite-sized' Content, Open-source AI tools, and Influencer Marketing are sure to help boost your business. Furthermore, creating vertical videos with crisp and engaging content is guaranteed to work wonders.
The digital marketing team at GKM IT is constantly updated with the latest social media marketing trends pertaining to the industry. We are pros at creative content creation and digital marketing services. We have been winning at it for almost a decade. You can check out other informative blogs on our website. Do leave feedback in the comments section.
Related Blogs -
How to automate social media marketing - tools, techniques, benefits, and factors