CTO As A Service Provider
An outsourced chief technical position primarily leverages your company's technology, engineers, IT support and partners to strategize, develop and manage technical operations. Be it a startup or an SME, every company involved in the digital space requires a technically-sound individual who spearheads your projects, and with his/her managerial skills, helps the organization achieve the desired objectives.
To accomplish this target, GKM IT provides 'CTO as a service' wherein, as the name says, a well-versed Chief Technical Officer provides a vision for your technical ventures, fills up your teams with confidence and even assists you in strengthening your team by actively taking part in onboarding senior management, and builds up a successful architecture for your organizational success.
Your organization has a decent tech team that is delivering the projects that they are assigned or maybe a usual Google-doodle is helping your tech-boat stay afloat. Everything is going just fine, there are no major issues in your technical infrastructure. Then also ??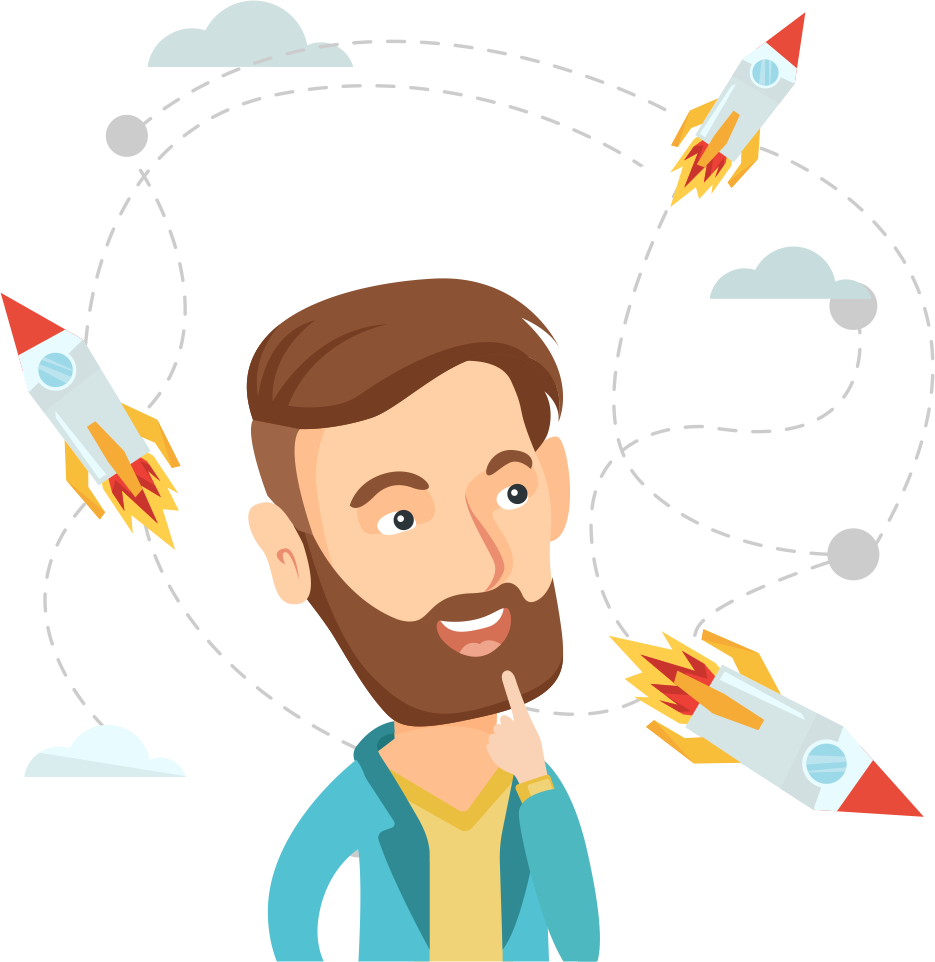 Well, if all the assumptions that I just made are not right, and you have some concerns regarding the same, then you definitely need the service, but if all looks good and you are on an exploration for an answer to this question, then here are the reasons why!
In general, it may not be economically feasible for most startups and even mid-sized tech companies to hire a full-time Chief Technology Officer. Instead, they hire executives, or in some cases, even managerial-level software developers to lead the technical department. Others prefer to outsource specific micro-projects such as API development, application development, system integration or even a complete software development life cycle (SDLC) to technical solutions service providers.
Considering that even if your organization has great leadership, management, and decent technical expertise, you cannot deny that outsourcing your projects may unburden your tech team to a great extent, however, their skills to innovate and develop effective strategies will take a big hit. Just like this one, there are multiple questions that may cross your mind such as:

Do you have an excellent idea for an app, but don't have any strategy or a robust technical architecture to implement it?
Are you on that point that you have already developed your first app using low-cost developers and now you are finding it functionally inadequate or unsuitable for the next development stage of your product?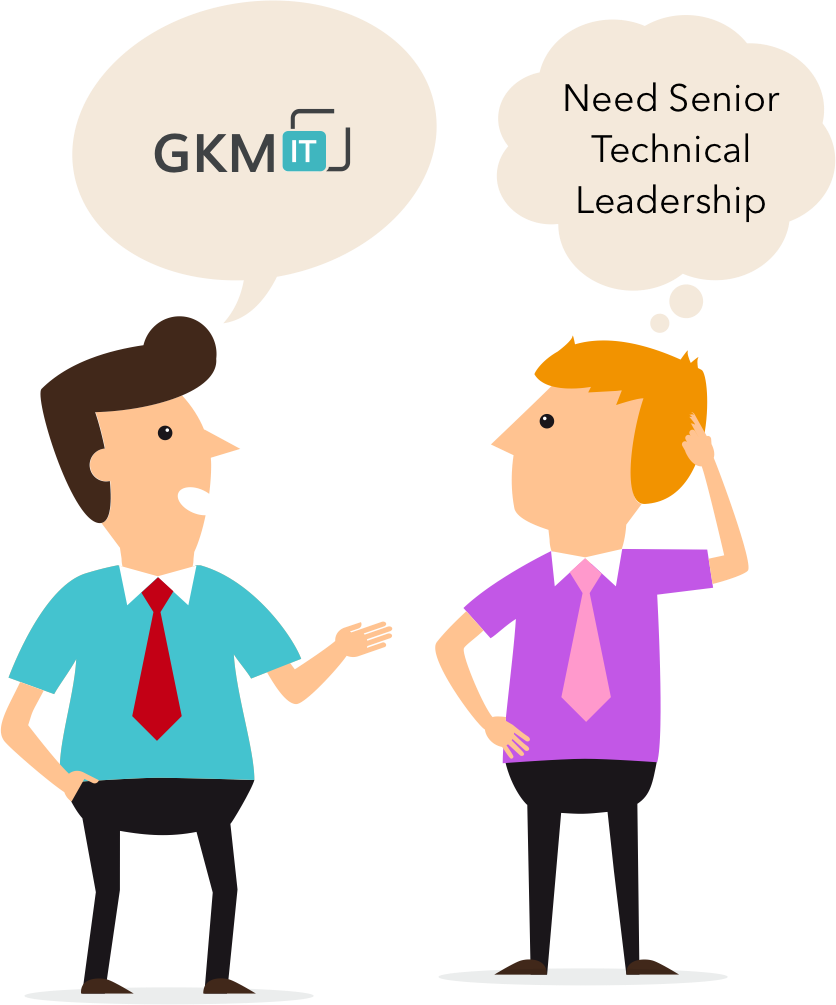 Do you need someone with years of experience in senior technical leadership to develop your first app? Or Do you need someone to help you meet your requirements, to help you build technical roadmaps and designs, to aid you in evaluating the idea and research?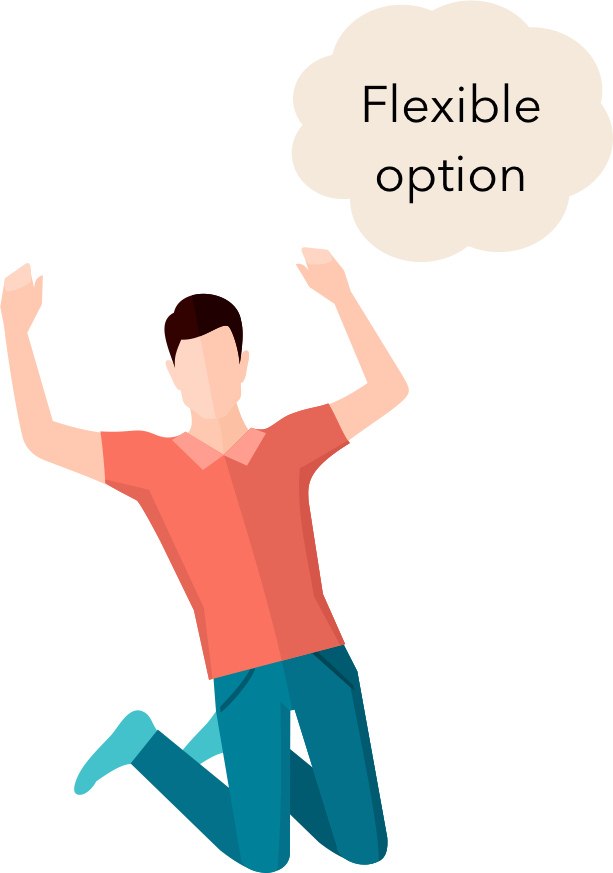 Thinking to get someone only when you need or not tied to long-term contracts? Or looking for flexible options where you only pay for what you need?

The service provided by GKM IT serves solution to all the above doubts and queries. It's time you outsource your technological needs to professionals who act as a primary representative of all technological updates and concerns at the executive level on behalf of the organization.
How outsourcing service can help you become cost-efficient?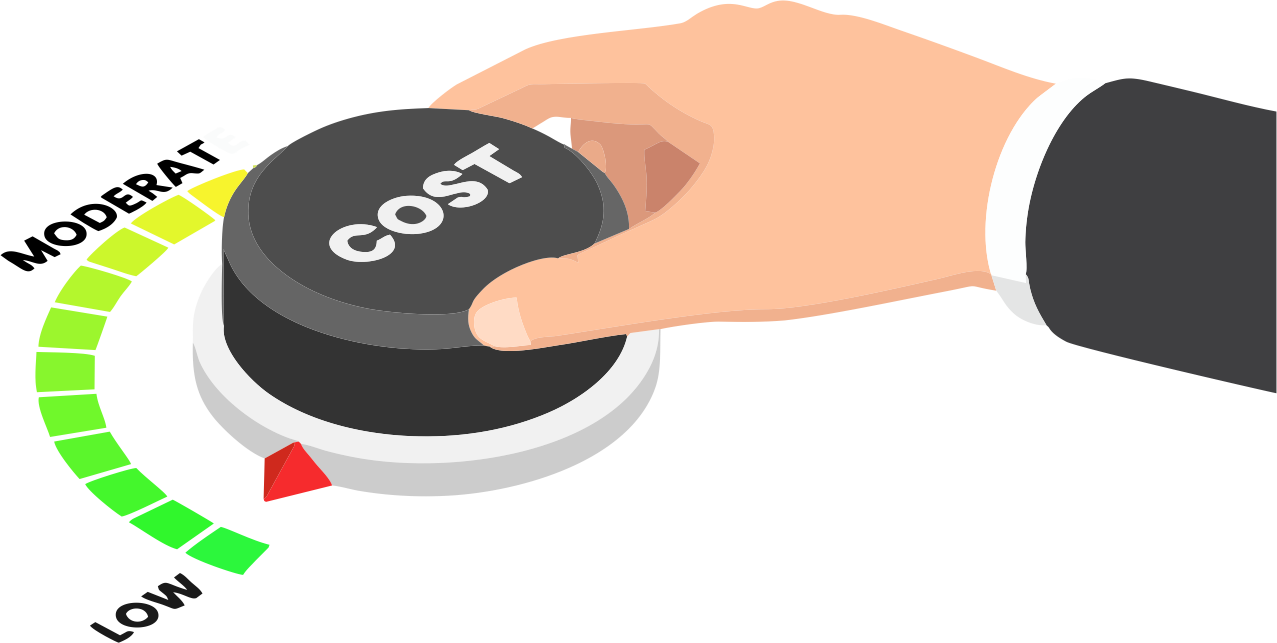 Nowadays hiring an in-house chief technology officer can be an extra expense for small & medium-sized techie firms. So the organizations can obtain the same level of expertise from an outsourced technology consultant/executive at a pocket-friendly expense.
Breaking the CTO dilemma-
Building an in-house team vs outsourcing technical partner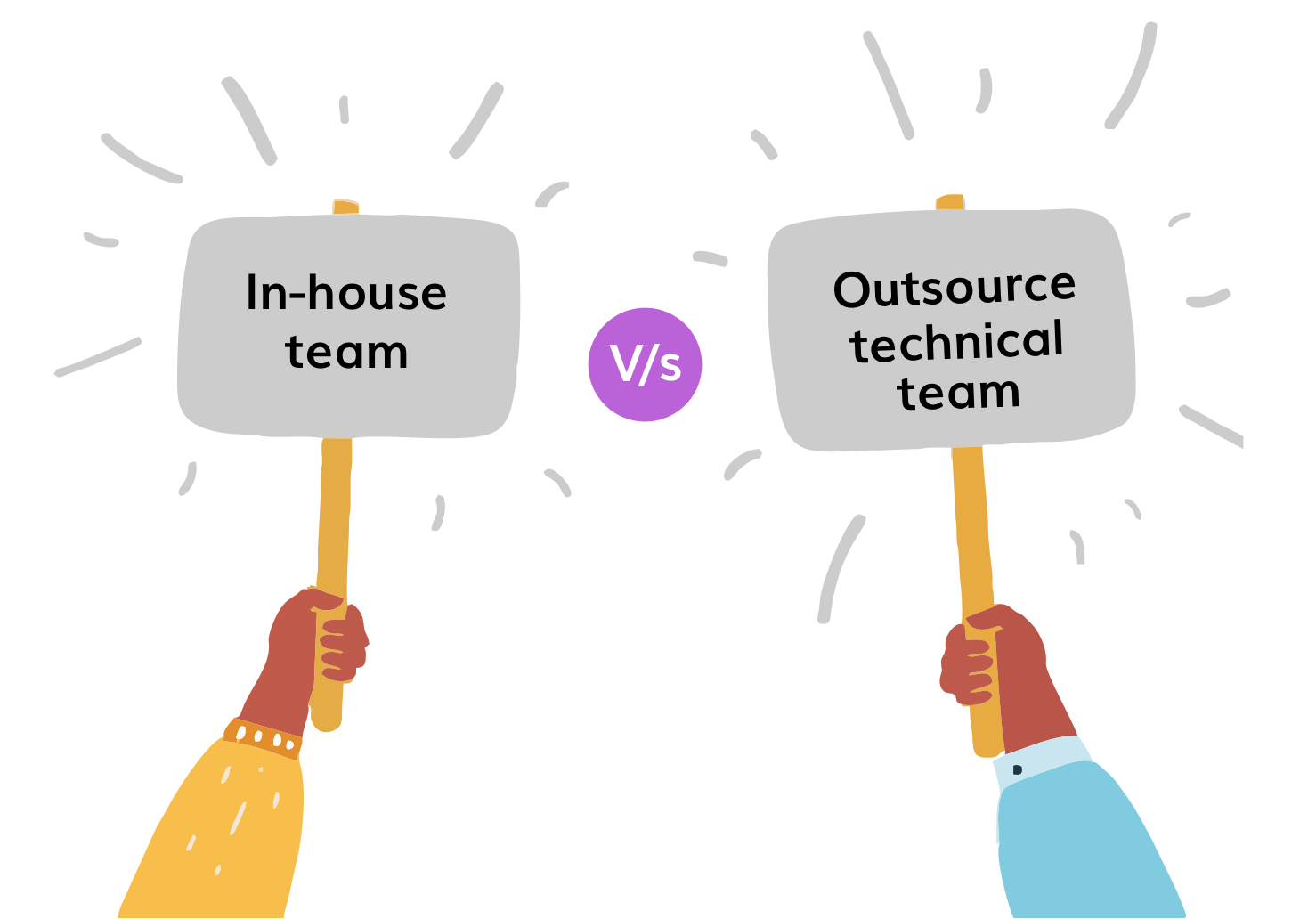 (A)Challenges one might face while hiring an in-house team-
Office set-up cost

Staff & recruitment cost

Operational and administrative cost

Lack of experts

(b) Benefits of outsourcing technical partner-
Technical updates

Cheaper than an in-house team

The flexibility of decisions and opting required critical needs

Professionalism to core

Integrating into the technological ecosystem if the product has an upfront requirement.
How GKM IT do it for you?
Our services are specific techie business based and is execution-oriented. We manage, execute, and oversee the complete IT compliance, IT infrastructure, provide day-to-night oversight, reporting functions, mentoring, and supporting the client team and management.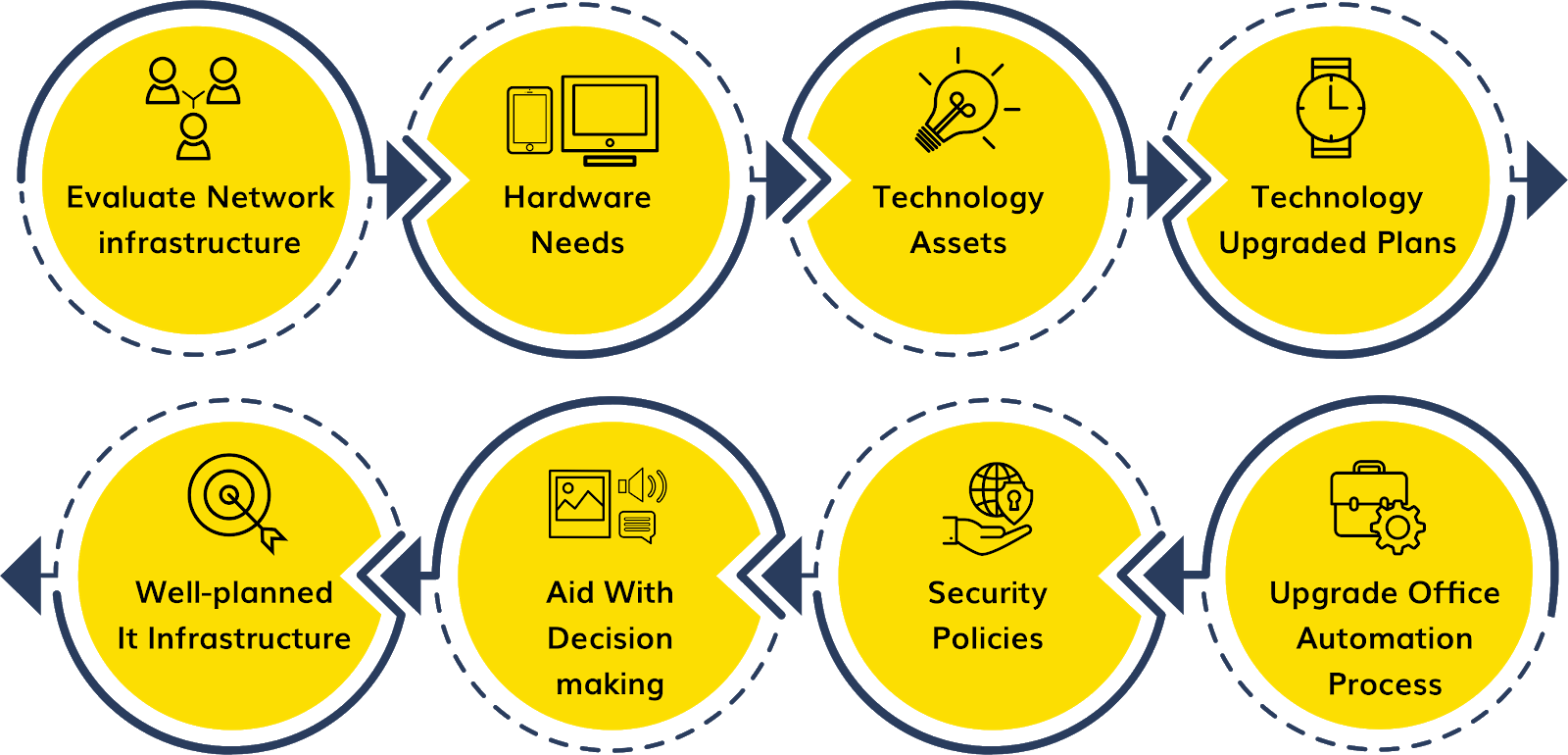 Below are some steps which we follow-
We will evaluate current network infrastructure which includes client/staff needs and business goals,

A proper check of what hardware needs to be added or replaced

Assess and administer existing technology assets

Develop technology upgraded plans for the organization

Make sure that IT infrastructure is well-planned and productively managed

Provide aid with decision-making on all technology-related matters

Development of Security Policies for Technology Users.

We will assist you in upgrading your Office Automation Process, ie. Application Software Used, Website Up-gradation, Technology Up-gradation, and keeping your financial budgets under control.
Conclusion
With manifest senior leadership experience, we manage existing resources, bring in outsourced resources, and strategic planning and road mapping and staffing strategies.
Have an idea? Let's discuss in brief
Our development process expert is ready to assist you with your project.