Great organizations are made from contributions of every element. It is derived from entrepreneurial and disruptive spirits which are held affirm over years. GKMIT always encourages entrepreneurial spirit among its employees by giving abundant opportunities to shine bright. In these 9 years the journey was a roller coaster ride, but obviously we learned from our mistakes and errors. And learning and improving our professionalism has made us unique from others.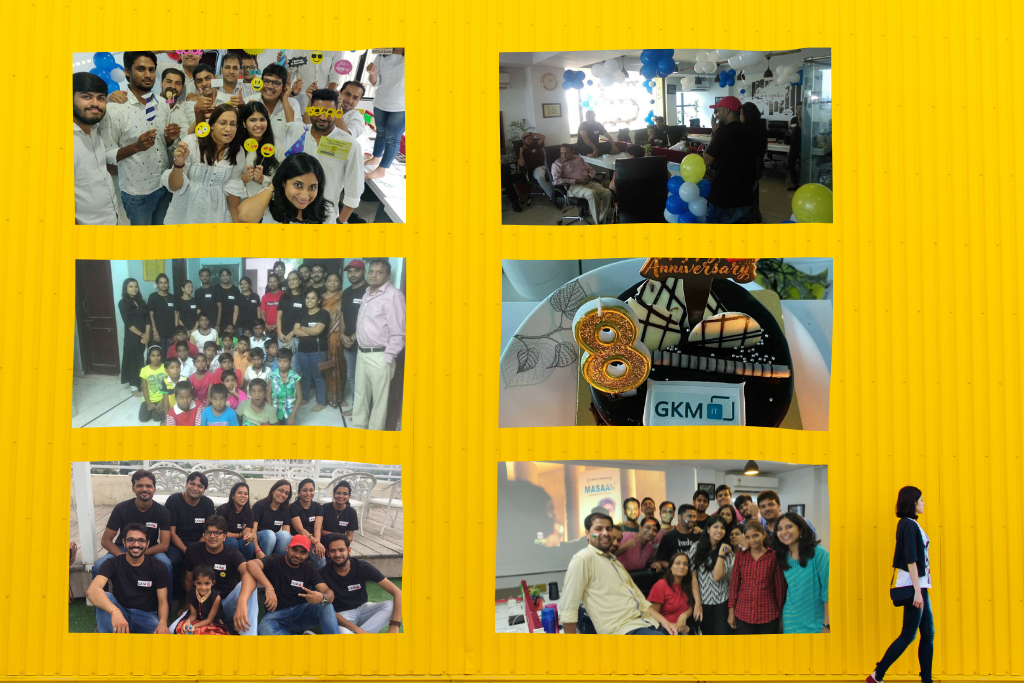 Shining pole star of GKMIT
We would like to thank our founder Mr Jeetesh Sisodia who gave us the guidance and shared his experience in every path of struggle. His vision helped us achieve several milestones and made the journey smooth.
September 9, 2021, a very special day for all GKMITians star war fighters as this is the day when GKMIT achieved a remarkable milestone. Let's all come together to celebrate the new heights, team bonding, team strength, love, care, successful projects delivered and happy clients. Let's rejoice and cherish all the happy moments and make the ninth anniversary a grand success.
Skit of life at GKMIT- let's raise the curtain
The celebration started virtually, keeping in mind the norms of pandemic. Every member of the GKMIT team was full of enthusiasm and energy. Our HR team which includes Meghna Bordia and Tahira Tidi, graced the occasion by giving us a walkthrough of 9 years of GKMIT's marvellous journey.
Our CEO Jeetesh congratulated all the employees for bringing GKMIT to the next level and helping the organization thrive in the last nine years. He thanked all the employees for their contribution and sincere efforts.
Mr Jeetesh told us about his experience of working and his journey to make GKMIT. He shared tips and ideas on how GKMIT sailed smoothly amid all ups and downs and how he has tried best to give a healthy workspace to all his employees. He focused on giving the best work environment to all his employees and creating a culture where every individual could grow and learn and push their limits to cope up with the new challenge.
After the speech, we took a virtual tour of our office through a highly creative video. This was an amazing experience as we got to know about the office and every employee after a long time.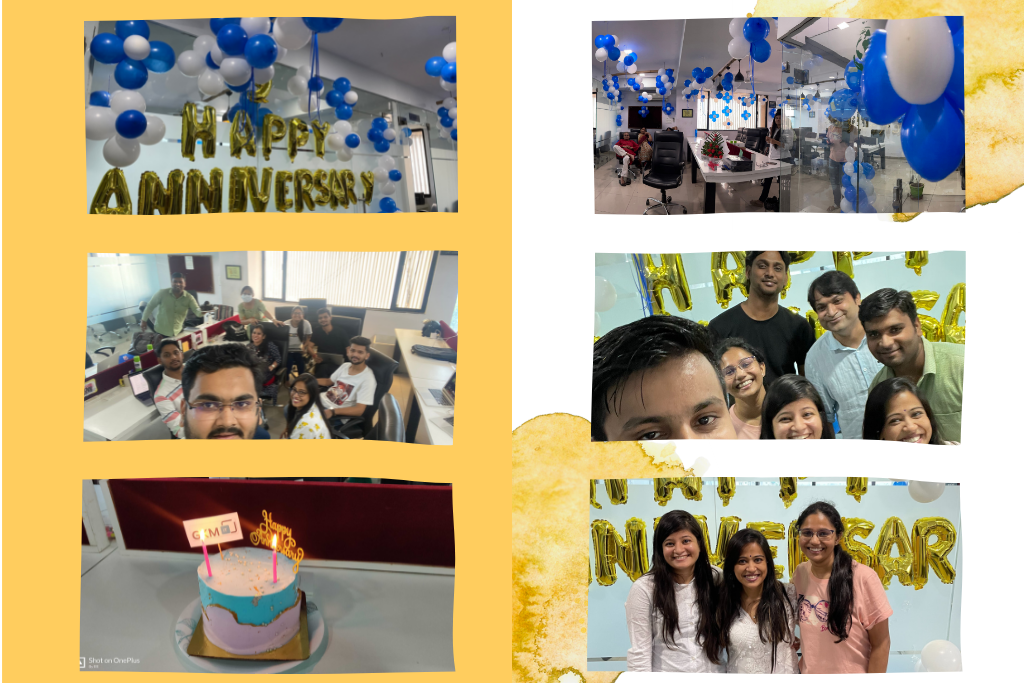 Celebration at GKMIT
The nine year journey was fantastic. We updated ourselves with new services and explored more geographical boundaries. This new experience is totally a bliss for all developers working on different projects. At GKMIT this celebration was long awaited. We played various fun games online and chit chatted with all the employees. There was a serious communication round which we enjoyed a lot. Team building games and the funny zombie game was ultimate. This showed us our bonding with colleagues and how we interact and communicate with each other.
Every employee at GKMIT is honoured for its hard work and dedication and thus we were honoured with valuable gifts and love by our company.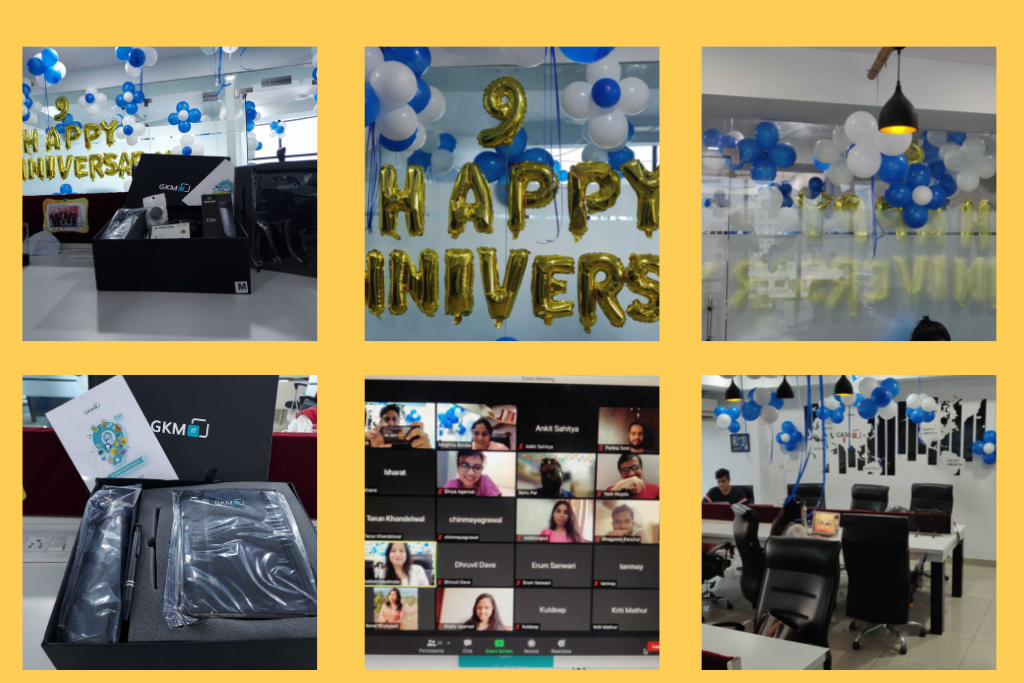 Let's cut the cake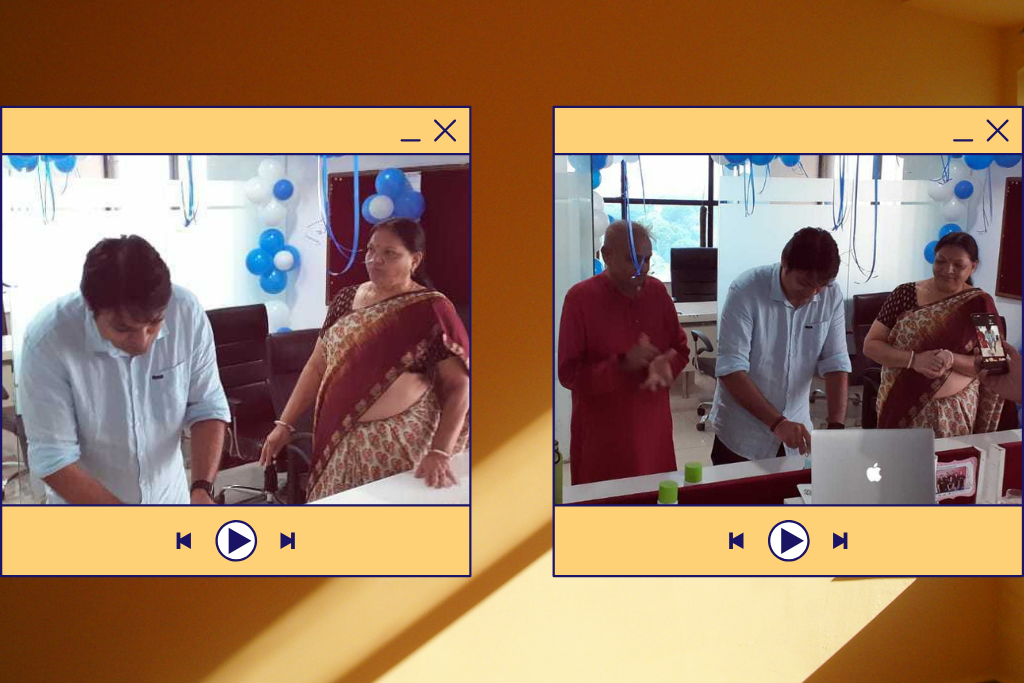 After all the games and appraisal here comes the cake cutting ceremony. Every GKMIT member come together to cut the cake. As per our theme we play with hues of white, blue and pink. A beautiful cake for a glorious event.
All the team members and our CEO cut the cake. All GKMIT family cheered the cake cutting with happiness and joy.
Wrapping up:
The cheerful and superb celebration is incomplete without refreshment and cute gifts. At the end of the event, all GKMIT family enjoyed games and treats served. The event was full of laughter, happiness and crazy talkings. This gave us cherishable memories of life time and we enjoyed it and want to cherish and celebrate many more years.